In the Independent section of the test you'll be asked to drive for about 10 minutes by either following a series of directions, following traffic signals or a combination of both.

What will happen on the test day?
The examiner will ask you pull in at the side of the road. He/she will then give the instructions about independent driving. This will be through: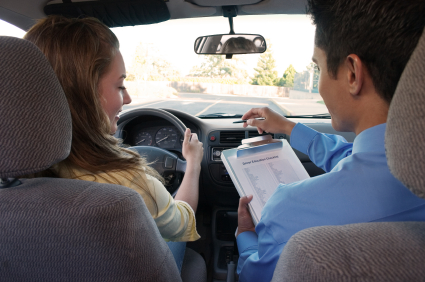 1. Road signs and markings. For example the examiner could say:
"Shortly I would like you to drive for some distance independently. Follow the traffic signs for....
and continue to follow those signs until I direct you otherwise".
2. Give up to 3 directions to follow. For example the examiner could say:
"Shortly I would like you to drive for some distance independently. What I would like you to do is follow the following series of directions......".

You may be shown a basic diagram to help you recognise the road layout before you set off. After each set of directions you'll be asked to pull over and then be given another set of instructions.
Here is a sample of a diagram that may be given: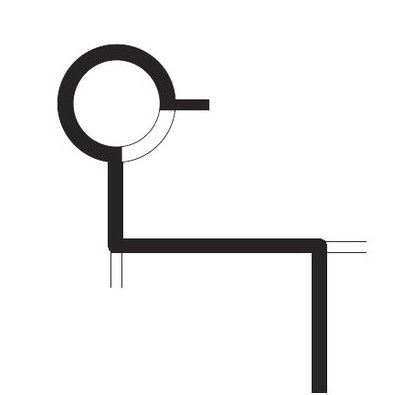 The diagram shows in bold the roads you'll be only asked to take.

Things to remember about the independent driving test:
You won't be marked down for going the wrong way - Don't worry if you take a wrong turning or forget an instruction. It's not a test about your orientation or navigation skills.
The examiner will help you - if you start to go the wrong way just carry on and the examiner will help you to get back on to the route again. For example if you miss a sign or take a wrong turning on the roundabout just carry on and tell the instructor you've forgotten the route and ask for further instruction.
It's all about your ability to driving safely. For example, if you realise you're in the wrong lane, don't panic and quickly swerve into the right lane. Move only once you have checked your mirrors and it's safe to move. If it's too late carry on and ask for further instruction.
Feel confident to ask the examiner to repeat the direction at any time.
You don't need to know the area, read maps or use a sat nav.
Driving independently means making your own decisions - this includes deciding when it's safe and appropriate to ask for confirmation about where you're going.
You will be asked to remember only 3 driving instructions per time. This is something you'll have lots of practise in your lessons, as normally the instructor does give a few directions to remember
Check out the DSA Independent Driving video on You Tube.
More useful links

Find out what the driving test marking sheet looks like

Driving Lessons in Birmingham

How to pass the practical driving test first time